Apostle John E. Ross' "Let's Talk To the Lord Radio Show" with special guest Kellie Leigh.
Subject: "The Importance Of Asking God Before Receiving & Pursuing A Vision For Our Lives"
More amazing guests and episodes can be found at:
>> BREAKNG NEWS: JOHN E. ROSS IS NOMINATED FOR 5 "SPIN AWARDS"
* INTERNET RADIO HOST OF THE YEAR
* RADIO HOST, BLOGTALK, SPREAKER
* INTERNET RADIO OF THE YEAR
*RADIO PODCAST OF THE YEAR
Apostle Designate Minister John E Ross, was Born September 3rd 1966, in Quincy, Illinois. He was raised in the Quad Cities. He began directing choir at The age of 13. Minister Ross repented and accepted Our Lord Jesus Christ as Savior and Lord at the age of 14, and was reborn on July 12, 2012.
Minister Ross has served as:
Minister of Music at The Mount Olive C.O.G.I.C.

District Minister Of Music for The M.W. Goodman District C.O.G.I.C.

State Choir Director for The Iowa State C.O.G.I.C.

Vice President to Professor Iris Stevenson for The International Teen Choir C.O.G.I.C

Minister Ross was influenced to write, teach, and record by The Late Legendary Dr Mattie Moss Clark.

Minister John E Ross has directed for Dr. Bobby Jones with a featured song written by himself, titled "Awesome God."

He's been featured on Bobby Jones B.E.T. Gospel Videos "95"
Minister John Ross has shared the stage with Dr Ricky Dillard, Dannie Belle Hall, John P Kee, Lawrence Matthews, The Late Timothy Wright, and Beverly Crawford, just to name a few.
He recorded his first CD titled Awesome God in 1993, He Recorded With Dr Robert Davis and The New Fellowship District Choir C.O.G.I.C., using a song written by Minister Ross titled "This May Be My Last Chance."
In 2014, Apostle Ross founded "The Omega International Prophetic Ministries" which is an online Ministry, and created and began hosting the award winning, "Let's Talk To The Lord" Gospel Radio Talk Show, and The Let's Talk To The Lord Gospel Radio Station.
The Let's Talk The Lord Gospel Radio Talk Show can be heard on Iheartradio, YouTube, Spotify, Alexa, Itunes, Spreaker., and Radio Stations in The U.S. and England.. Apostle Designate Minister John E Ross is currently Ministering On The Radio Teaching and Ministering The Gospel of Jesus Christ, and telling the world what Jesus crucified and Christ's resurrection has done for all who believe.
Minister Ross recorded "Remember Now Thy Creator" with International Teen Choir C.O.G.I.C. in 1995.
He re-recorded "Remember Now Thy Creator" in 2018 With Artist's King David Tha Vessel, Anewduo, and Doctrinn. Produced by Brotha Minista and remixed by DJ Rich Williams.
The current Remix EP is available for purchase on Amazon | Google Play | Apple Music | Spotify
Speaker
Listen to it on Amazon Alexa!
https://www.amazon.com/s?k=Alexa+Letts+Talk+To+The+Lord+Radio&ref=is_box_digital-skills
Get the "Let's Talk To The Lord Radio" App for Android at:
https://play.google.com/store/apps/details?id=com.letstalktothelord.radio&hl=en_us
You can also hear "Remember Now Thy Creator Remix" on Pandora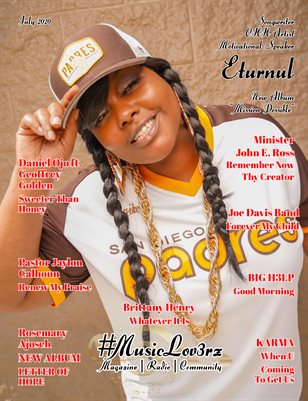 † 3x Award Nominee "Media Publication of the Year" † "Magazine of the Year" 🙏 Independent Music For The Lord of All Genres †